Mental health charity Mind recently held an invite-only digital event, which SHP was proud to host and support. During the event Mind's President, Stephen Fry, spoke about his own mental health during the coronavirus pandemic and CEO Paul Famer discussed Mind's work and plans for the future.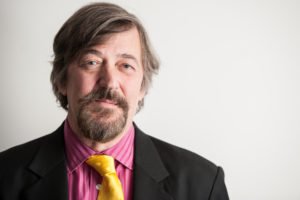 Stephen Fry became Mind's President in September 2011 and has been a tireless campaigner, supporter and advocate for everyone experiencing mental health problems. Stephen was speaking as part of a virtual Mind event to reflect on some of the work the charity has been doing during the coronavirus pandemic and its plans for the future. During his address, he reflected on how lockdown has affected him personally. He discussed the changes he has gone through in response to the virus and the effect social media can have on your mental health, especially when comparing yourself to what others were doing during lockdown.
Mind CEO Paul Farmer opened proceedings by discussing the results of a recent survey, published in July, which polled more than 16,000 people to talk about their experiences with coronavirus and its effect on their mental health.
The data highlighted that 65% of adults over 25 and 75% of young people aged 13-24 with an existing mental health problem reported worse mental health during lockdown, while 22% of adults  with no previous experience of poor mental health now say that their mental health is poor or very poor.Speaking on coping with the anxieties of living with coronavirus, Paul said: "Like all companies and individuals, Mind has had to adaptable and almost turn the way we work upside down. Our local Minds, which usually deliver face-to-face services, have gone digital and are running telephone-based services and we have sent out hundreds of postcards to support those people who may have been without digital access during the pandemic."We've responded to a huge demand for information about how to cope with your mental health during coronavirus, with well over a million downloads of information from our website."
Paul shared that Mind's digital peer support community, Elefriends, now has well over 100,000 active users and that a transmission into a new platform, Side by Side, is imminent, due to the scale of demand.

from: 
https://www.shponline.co.uk/mental-health/mind-responds-to-huge-demand-for-information-about-how-to-...